The Emotion Ruling Your Life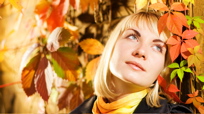 People who are good at change give themselves permission to be human, including feeling whatever emotions arise. As I mentioned in a recent Inside Personal Growth podcast interview with host, L. Greg Voisen, if you want to strengthen your life force and strengthen yourself spiritually, you must start getting into your feeling body, not just your intellectual or mental body.

I think the emotion that you most resist is the one that's ruling your life. Whatever you don't want to feel, that's the emotion you most need to feel. It's your wake-up call. Life is saying, you need to get on the other side of this.

We're so worried about feeling. We don't want to cry, get angry, feel hurt and so on. The solution is to allow ourselves to open up the part of our hearts that, for so many of us, is locked up or frozen. By feeling our emotions fully, we can move through them to the life of our dreams.

To listen to the entire podcast, click here.
Posted: 8/2/09