The Biggest News Cover-Ups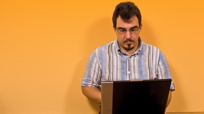 Imagine a world where the media reported all the facts, all the time. For the most part, we tend to believe—or at least, we want to believe—that that's what's happening. But WantToKnow.info claims it isn't.

WantToKnow.info's team of dedicated researchers compiles and summarizes "important, verifiable facts and information being hidden from the public." The team supplies links to reliable sources in hope that enough people will become aware of these cover-ups by visiting the site, sharing the information with friends, and so on. Ideally the media will be forced to report these facts in news headlines, where they belong.

As the site warns, some of the information may be disturbing or change the way you look at the world, but isn't it better to know the truth? To read these eye-opening cover-ups that help "strengthen democracy and work together for a brighter future," click here.
Posted: 8/1/09