Facebook Insights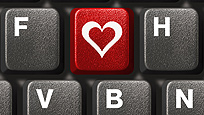 Facebook fans, you may already know a lot about this social utility, but are you up to date on etiquette? Here are some things your fellow Facebook users may find annoying:

- Writing on your own wall. Your wall is a place for other people to write you notes, share videos, etc. When you want to respond, do it on the other person's wall.

- Excessive poking. Generally perceived as flirting, poking goes from funny to annoying after about one poke. If you receive a "poke" and aren't sure how to respond, just ignore it.

- Not updating your profile. Like regular friendships, profiles need to be maintained. Trim yours regularly, including applications that make it hard to read, friends who aren't really your friends, and so on.

For more expert tips and advice, check out our Using Facebook guide here.
Please feel free to forward this email to any of your friends you think may need its information right now.
Posted: 8/15/09