Your Twitter Survival Guide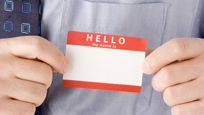 New to Tweeting? According to a Nielsen report, 60% of those who open a Twitter account won't last 30 days. To ensure a long-term relationship with the Twitterati (fellow Tweeters), follow these tips from one of the most followed people on Twitter right now, Melanie Notkin, founder and CEO of SavvyAuntie.com:

- Make a good first impression: Using a photo of yourself as your Twitter avatar—photo image—will help people connect with you, rather than a logo. Use a photo with a clear shot of your face and try to smile.

- Learn the language: Repeating someone else's Tweet is called a Re-Tweet or "RT." Always use an "RT" to credit the originator of the Tweet, as in:
@SavvyAuntie: RT @BreakingNews KHOU-TV has learned that Michael Jackson's cardiologist . . .


- Listen: Since many industry experts, journalists, bloggers and other influencers are on Twitter, listen first, then contribute.

Read our entire "How to Survive the First 30 Days of Twitter" guide. And please come follow me at Twitter.
Please feel free to forward this email to any of your friends you think may need its information right now.
Posted: 8/10/09