We'd Like to Share This With You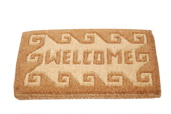 Itching to make a change, but not sure where to begin? Or did life just throw an unexpected change your way, and you're not sure how you're going to get through? We'd like to help. Sign up for one of our change newsletters—Finding Romance, Making Change Easier, Pursuing Your Dreams—and we'll send our very best tips on any of over 50 life changes directly to your Inbox—for free!

Visit First30Days.com, select from the list of changes and click Sign Up. For the next 30 days, you'll receive daily tips and advice from our experts to help you through your change.

Sign up for as many as you'd like! We have change guides on everything from losing weight to making more money to improving your sex life, with many more in the areas of Finances, Family, Home, Diet & Fitness, Relationships, New Directions, Career, Health and Technology. We hope that by sharing this expert information, we can help make your next change a little easier.
Please feel free to forward this email to any of your friends you think may need its information right now.
Posted: 8/11/09