Launch Your Business for Free: My Change Nation Interview with Melanie Notkin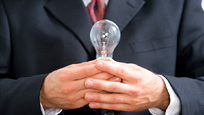 If you're starting your own business, don't lose sleep over your marketing budget, or lack thereof. Social networks, like Twitter and FaceBook, can help you launch your business for free. "Social media enables you to get the word out without having to spend a dime," says Melanie Notkin, founder of SavvyAuntie.com, a resource for women who love kids but aren't moms. "I'm completely self-funded…. I didn't have any marketing dollars."

Notkin, one of the most followed people on Twitter right now, urges fellow entrepreneurs to take advantage of this free resource. She also shares what she's learned in the process. "You have to let people know that you have something to share without selling them and pushing hard," she advises. "And here's the secret to the story: Share about yourself, less about your business. People connect to people and social media enables you to do that."

To listen to part 1 of my Change Nation interview with Melanie Notkin, click here.
Posted: 7/24/09