Join Me Online for a Life-Changing Event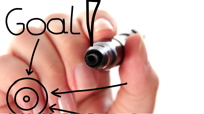 Change is never easy. Whether you're struggling through a self-initiated or unexpected change, you can overcome your resistance. Join me online on Thursday, May 28th from 4-6pm (PST), and I'll teach you the skills you need to make any transition easier.

This hands-on event will focus on the hardest, most emotional time of any change—the first 30 days. You'll learn:

• The 9 principles needed for an optimistic mindset toward change.
• How to combat change demons, those negative emotions that hold you back.
• The keys to navigating successfully through any decision point.
• What questions and language to use to become unstuck in minutes.
• How to strengthen and use your "change muscle."
• The paradoxical role of acceptance as the key to change.
• How to build a change-support team.
• The importance of connecting to your higher self throughout your transition.

Most importantly, you'll discover how embracing change can help you finally live the life of your dreams. You can reach the registration page from here.
Posted: 5/19/09