Special One Time Offer! Book, Free Gifts, Free Coaching with Ariane!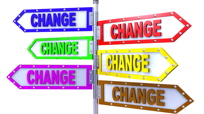 The day has finally arrived. My paperback book is out today! The First 30 Days: Your Guide to Making Any Change Easier. I guarantee you, it will help you make or face any life change. It teaches you the 9 principles of change, why some people are good at change, can initiate change and can handle anything, while others face struggle and hardship. I interviewed thousands of people and went looking for the secrets on how to make change easier during these stressful times.

The First 30 Days will take you through the most important insights known to people who are good at change. The book is full of helpful tips and stories of people successfully navigating changes in their own lives, and will leave you feeling calmer and able to look at any change differently. I invite you to become a "change optimist."

The First 30 Days is guaranteed to ignite your courage so you'll make that change you've always dreamed of or help you navigate a tough change that's come your way. The book is also a wonderful gift for anyone you know going through a change.

For a limited time only, you will also get a dozen exclusive gifts from some of the top experts/authors in the world of personal development, including, Dr Wayne Dyer, Arielle Ford, Gay Hendricks, an so on. And for the first time ever, I am going to offer a month of free coaching to one lucky winner. Get the book and the free gifts now and send this email to any friend you know who may want to receive these gifts as well.

P. S.: I asked my favorite "change agents" to give me some exclusive gifts for you for the next couple of days only. This is a limited offer so act now. You will immediately be able to access your gifts after you've purchased a copy of the book. No need to wait. Some provide fabulous content about your finances, health, relationships and career changes...even including a million-dollar free Rolodex! Click here.
Posted: 5/12/09