Ariane To Speak at Florida Conference for Women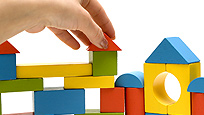 If you'd like to hear me speak in person, please come to the Florida Conference for Women on May 12, 2009 at the Orange County Convention Center in Orlando. At this groundbreaking networking and educational event, over 25 nationally recognized speakers will address the major issues facing women today, offering you a chance to "rethink goals, resolve challenges, and renew enthusiasm" in today's challenging environment.

Specifically, my Tools of Change workshop will help you take your thoughts of starting over, pursing a passion and making over your career from dream to reality. You'll learn how to move beyond fear, clarify your intentions and follow the 9 principles that make someone good at change.

I hope to see you there!

To register or to read more about the conference, click here.
Posted: 4/19/09