Best Solutions to Your Online Dating Dilemmas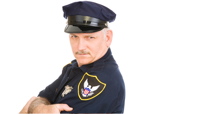 In the world of online dating, knowing what to say can keep a sticky situation from turning dangerous. Online dating coaches Karin Anderson and Beth Roberts, co-authors of Finding Your Mate Online: No Fear, No Embarrassment, Just Love! suggest these responses:

Early emails make you uneasy: "Thanks, but I don't think we're a match after all. Good luck with your search." Delete or block future emails.

A prospective mate suggests an isolated meeting place: "I love hiking, but I'd be more comfortable meeting our first time at a coffee shop."

He/she suggests riding together: "Yes, it makes more sense to take one car. But I promised to drop off some files to a co-worker afterwards and they're expecting me. Maybe next time."

You want to show that you're safety conscious: "I left our names and the number of this restaurant with my [sister/assistant/office] in case of an emergency, so I can be polite and turn my cell phone off."

For more online dating advice from Anderson and Roberts, click here.
Posted: 4/12/09