Age Appropriate Weight Loss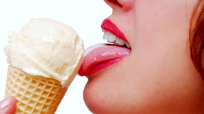 If you can't seem to reach your current weight loss goal, perhaps you're expecting too much of yourself. "An important part of keeping the positive feeling going is to keep your expectations realistic and age-appropriate," suggests best-selling author, Joy Bauer, the nutrition expert for the "Today" show and Yahoo.com. The older you get, the harder it is to shed those extra pounds.

Bauer points out that even if you do manage to reach a goal weight that you haven't seen in 30 years, your lifestyle will have to change dramatically in order to maintain it. "You probably won't like your life," she cautions. "You may have to give up more than you want to." Instead, start with a more realistic first goal weight. When you get there, decide if you're ready to set another one, and so on.

Simply getting in the groove of eating well and being active will make you happier and more energetic. And then, who knows? Maybe you'll just keep on going.

Read more expert tips and advice on losing weight.
Posted: 12/15/09