Surviving the Holiday Season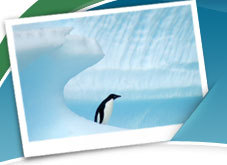 You're not the only one feeling the financial pinch this holiday season or feeling some emotions swirling. This year, take the pressure off by changing the way you think about giving and being with loved ones. Resist the commercialism that leaves you deep in debt and find creative ways to give more for less. Here's how:

D-I-Y: Nothing expresses love and appreciation more than your time and effort.
Write a card with 30 things you love about someone.
Get a few photos printed and framed. Nowadays all our photos are online. Give parents/family members something they can hold onto!
Spend some quality time with someone. Take a day off with your mom, spend a weekend with a sibling. You can't put a price on this.
Expectations: Family time and holidays always create some level of stress. We all go into them thinking this year, maybe our mom/dad/siblings will be different. Instead, practice complete acceptance of everything that happens and what everyone says and does. Give them a feeling of being totally accepted. You are not there to change your family, you are there simply to love them.

Read more holiday tips in our Holiday Survival Guide.
Posted: 11/17/09