Have You Heard about Hopenhagen?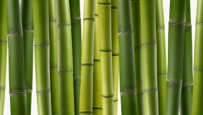 "Hopenhagen is change—and that change will be powered by all of us."

If you'd like to help build a better future for our planet, become a citizen of Hopenhagen. Sign the UN Climate Petition and help spread this movement's important message—that together, we are powerful enough to influence change and lead our leaders into making the right decisions.

The petition, which will be presented at the Dec 7-18 UN Climate Change Conference (COP 15) in Copenhagen, urges world leaders to:

- "Seal the Deal" on a definitive, equitable and effective climate agreement
- Set targets to cut greenhouse gases
- Help bolster climate resilience of vulnerable countries
- Support developing countries' adaptation efforts

COP 15 has been described as "the last major chance the world has to decide on a concrete and effective plan for reducing carbon emissions." Show the world that you support change. Sign the petition and encourage everyone you know to do the same. If enough people get involved, our leaders will listen!
Posted: 11/15/09