The Most Important Thing to Do in a New Relationship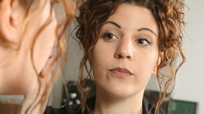 One of the most important things you can do during the first 30 days of a relationship is to trust your intuition. That's when it's the strongest and clearest at identifying what's great and what's not, or whether the relationship actually has potential.

We tend to come up with reasons why a relationship might work, despite what our intuition tells us. As I shared in a recent podcast interview on Your Time with Kim Iverson, I got engaged to a man that I knew was wrong on the first date. Despite the red flags, our relationship continued for two years before we finally broke up (for those same reasons)!

Fortunately, I learned something from this experience—that we do know, that we do hold the truth, and that we do have the answers right inside of us, provided we're willing to listen.

Say no to the "yes, buts" and start getting honest with yourself. The quicker you say no to things that you know won't work, the quicker things come along that you can say yes to.

Listen to my entire podcast with Kim Iverson.
Posted: 11/10/09