Healing with the Masters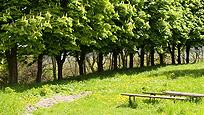 We'd love to invite you to "Healing with the Masters," a free teleseminar series hosted by acclaimed author, healer and speaker, Jennifer McLean. This 13-week series provides you exclusive access to 24 of the world's leading experts in spirituality, wellness and healing. (I am super grateful to be one of the featured speakers!) Renowned leaders such as Marianne Williamson, Neale Donald Walsch, Gregg Braden, Gay Hendricks, Marci Shimoff, plus 19 more are providing an intimate portrait of how they achieved success in their respective fields as well as giving you personal insights on how you can easily accelerate your own consciousness and evolution.
My interview will happen live on November 3rd, but be sure to check out some of the other incredible teachers that Jennifer has assembled. Their interviews will be available all in one place.
Seminars like these usually go for hundreds of dollars. And this intensive seminar will be one of the most talked-about online events of 2009. Please pass this invitation onto friends.
Lock in your F.R.E.E access right now as a member of First30Days while open spots for the calls remain.
Posted: 10/5/09