Waking Up in the Right Way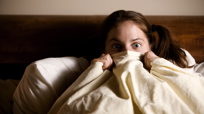 There are many different ways to interpret what is happening for all of us today. Some people think this is the end of the world: the collapse of everything we are used to. Others see it as a time of rebirth and planetary awakening. But where almost everyone agrees is that we are living in a time of rapid change.

"In times of rapid change," wrote Eric Hoffner, "it is the learners who will flourish, while the learned find themselves well equipped to deal with a world that no longer exists." The essential key to knowing how to navigate these times: economically, socially, politically, and environmentally, is knowing how to become comfortable with change and, in fact, learning how to become an effective agent of change.

Join me and my dear friend and teacher, Arjuna, to discover how awakening to your true nature is the most important component to being an effective change agent. Arjuna is a best-selling author, a committed teacher and one of the most authentic, clear and awakened people I know today. I had the privilege of spending my birthday last year at a workshop with him, and it was transformative. I really encourage you to tune in to the conversation he and I will have together November 5th at 9:00 p.m. EST.
Posted: 10/22/09