Is All Change Good?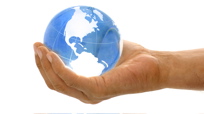 People often ask me, is all change good? For example, in a recent conversation with Guideposts Editor-In-Chief, Edward Grinnan, he told me that he has made some bad decisions, either to change something about himself or to strike off in a new direction; and as it turns out, he was completely wrong and paid the consequences. So he wondered, is change necessarily a good thing?

I answered him with the question that I've asked all the people I've interviewed: What good came from that bad decision or difficult change or situation that you thought you would never get through? Every single person I've talked to has been able to say that something good came from the situation. It's what I call the change guarantee. Whether it's meeting a new person, creating something new, learning a lesson, strengthening your faith, forgiving someone or forgiving yourself, something good always comes from change. Hidden in any misfortune is good fortune.

Watch all my video conversations with Edward Grinnan about personal change here.
Posted: 10/11/09