A Film You Must See!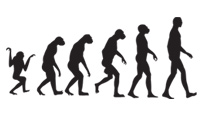 The media is filled with stories about people having a greater impact on the earth than it can withstand. But many of us either don't believe it or can't be bothered. A new film, HOME, wants to change all that. Featuring unique footage from Yann Arthus-Bertrand, the film captures the landscapes of 54 countries from above to show us firsthand "the Earth's treasures we are destroying and all the wonders we can still preserve."

The film's trailer announces straightaway that in the past 50 years, the earth has been more radically changed than by all previous generations of humanity. So what are we waiting for? We have the power and the solutions to change our patterns of consumption. HOME intends to shift our perceptions of the world and "convince us all of our individual and collective responsibility towards the planet."

I hope that this incredible movie will inspire people to look at our beautiful planet differently. It's really time for change! Click here to watch the trailer or purchase a copy of HOME.
Posted: 7/22/09