How You Can Live Longer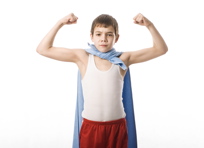 If you think life expectancy is already programmed into your biological clock, think again. How long and how well you live is in large part controlled by you.

Henry S. Lodge, M.D. ("Harry"), co-author of the bestselling book for men, Younger Next Year: A Guide to Living Like 50 Until You're 80 and Beyond and the more recent, Younger Next Year for Women, believes that healthy living turns back your biological clock. "Your body is totally under your control," he says. "It does exactly what you tell it to do." And that includes staying younger.

If you surrender to the idea that you should be less physically active as you get older, you're only helping the aging process along. Just the opposite, you need to work harder. "Spend more time taking better and better care of yourself," advises Harry, "The forces against you get a little stronger every year."

For more healthy living advice from Harry, click here.
Posted: 4/5/09