Top Ways to Improve Your Sex Life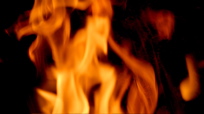 If your sex life has taken a downturn lately, take advantage of the sex toy in your pocket—your cell phone. Texting your lover, spouse or partner during the day helps build anticipation. Who doesn't love getting a personal raunchy message?

Don't worry that planning ahead will kill the mood. Sex educator, author and filmmaker, Tristan Taormino, regular contributor to The Village Voice in a sex-advice column titled "Pucker Up," actually encourages busy couples to make appointments with each other. A planned connection is certainly better than none at all.

"A reminder in your Blackberry or a circle on a date in the calendar is not un-sexy," says Taormino. "Whether you've made an appointment or not, once you get into it, it's pretty fun."

For more expert sex advice from Taormino, click here.
Posted: 4/4/09