Stop, Reflect and Prepare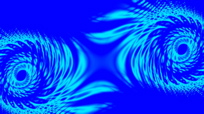 Do you remember what you were doing three years ago today? Most likely, you have vivid images of where you were when Hurricane Katrina wreaked havoc on New Orleans and the Gulf Coast.

If you didn't experience this nightmare firsthand, you may find it hard to believe it's been three whole years—even if you followed the news coverage, your life probably went on as always. In honor of Katrina's victims, take a moment today to be thankful for what you have.

For those who did suffer losses, or for any actively involved in reconstruction, most likely these past three years have felt like an eternity. Today, congratulate yourself on all you've accomplished.

Wherever you live, it never hurts to be prepared in the event of a similar situation—our guide on surviving a natural disaster can show you how.
Posted: 8/29/08