Soldier Support.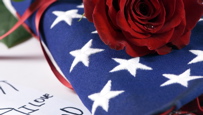 Maybe you agree with American military presence in certain regions. Maybe you don't. Either way, American troops deserve our compassion. They aren't the ones deciding whether to stay or go. They're just young men and women working hard for our country.

Some soldiers get care packages and letters constantly (like that guy in your college dorm). Others don't. Consider sending a package overseas to the men and women who don't receive much mail using the information at Anysoldier.com, an effort started by Sergeant Brian Horn, of LaPlata, MD.

Make up your own package using the suggestions on the site, or purchase and send a pre-made care package from Treatanysoldier.com. Either way, you select a volunteer soldier to send it to, and he or she will distribute the package to a soldier in need.
Posted: 6/25/08