The Gift of Reading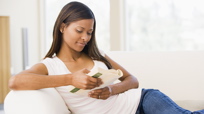 There's a reason reading is one of our most popular pastimes. It can literally change your life. Members of our site often share their favorite books in the hopes that someone else might benefit from the wisdom they have learned.

You don't have to be an avid reader for reading to change your life. All it takes is one good book. Start your search today by choosing something interesting at a local bookstore or library. Recommendations from friends work well, too! Keep it by the bed and in no time, you'll probably find yourself making excuses to get to bed earlier. If you don't like it, swap it for something else. And remember, this isn't about picking books you should read (no one dies if they don't make it through Ulysses, trust us.) It's about choosing something that speaks to where you are in life, right now.

What book or books have changed your life—i.e., changed your perspective, taught you something profound or simply opened your mind to new possibilities? Take a minute to reflect on your favorites, then make a list and share it with the people in your life (and other readers here.) You never know, you might change someone else's life!
Posted: 12/8/08