News
The latest news on this change — carefully culled from the world wide web by our change agents. They do the surfing, so you don't have to!
Car as Home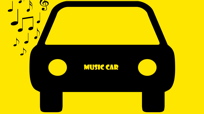 Flat screen-check. Video games-got 'em. Cooler, iPod hookup, internet access, comfy seating-yes. Sounds like the perfect home entertainment center.
If you kept your home entertainment center in the driveway, that is.

The car used to be a quiet sanctuary away from the day's hustle and bustle. It's often the only place we can go to get away from everyone and everything. But carmakers, in a quest to serve today's busy consumer, are offering nearly-literal bells and whistles on new cars. They think consumers expect a certain level of amenity they've grown used to at home and in the office.

We remember when playing slug-bug and singing "99 bottles of beer" was the only source of entertainment on a road trip, and belting out "Benny and the Jets" got us to and from school just fine (sorry, mom.) If you're thinking of buying a new car, how much do these features mean to you? What's the most important thing you're looking for (aside from safety and gas mileage)?
Posted: 10/30/08