News
The latest news on this change — carefully culled from the world wide web by our change agents. They do the surfing, so you don't have to!
Tis the Season to Conceive?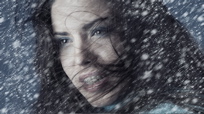 When you think about a windstorm, ice storm or other natural disaster that could befall a community, you probably don't think about pregnancy as a casualty. But that's precisely what happens when the power goes out and people have less ways to occupy their time.
In Louisville, Kentucky, they're attributing a windstorm back in September for the recent increase in Ob/Gyn visits. And, according to demographer, Michael Price, "there have been several documented increases in conceptions in the last decade in large populations such as New York following major power failures."
When the weather outside is frightful and the fire is so delightful it's as good a reason as any to spend some time getting cozy with a loved one. Just make sure you're aware of what an extended power outage could lead to.
Do you know of anyone conceived during a storm or power outage?
Posted: 12/22/08