News
The latest news on this change — carefully culled from the world wide web by our change agents. They do the surfing, so you don't have to!
Feeling Like Yesterday's News?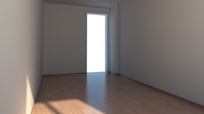 We know how you feel. …all those years you put in beginning with reading the same bedtime stories over and over until you thought all their allure was gone. …all those carpool lines and the soccer games and the trips to the malls and chaperoning field trips and so on.

And still your little bundles of joy flew the coop, didn't they? Yep, they did. But, that's what you raise them to do.

Now, how do you find your way? The Berkeley Parents Network helps. This web site offers advice, messaging, and reviews of resources. There's a lot to dig into, so between the First30Days and the BPN, you can read until your little birdies fly back home.

And you know they will….
Posted: 2/2/09