Give yourself a break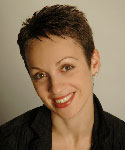 There might be a few super-working moms out there who get their work done, spend time with their kids and family, have a clean house, fresh dinner on the table every night, and find time for exercise and personal hobbies—but I don't know any.
Give yourself a break! If ordering takeout reduces some of your what's-for- dinner stress, it's worth it.