News
The latest news on this change — carefully culled from the world wide web by our change agents. They do the surfing, so you don't have to!
Mom-preneurs on the Move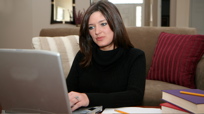 What does a woman do if she wants to stay home with her children as much as possible, but continue working? How does she find the hours that accommodate those needs? She could seek out an enlightened employer who allows her to work from her home office. Or, at least find one that provides flexible hours. But the reality is that most corporations just aren't there yet with part-time work, offering flexible hours or daycare.

The solution a growing number of women are coming up with is to start a small business. This way mothers create their own flexibility. This is a phenomenon that's steadily on the rise. Moms are taking matters into their own hands and going into businesses for themselves so they can be with their children and pursue their passion. Often referred to as the "Mom-preneur Movement," its so popular it even has its own magazine!

As a sidenote, we're fully aware that there are some moms out there who hate the word "mom-preneur." After all, fathers are never given cutsey monikers to describe their status as business owners. If you've considered starting a business to have more flexibility in working after giving birth, tell us what you think!
Posted: 5/22/08