News
The latest news on this change — carefully culled from the world wide web by our change agents. They do the surfing, so you don't have to!
Macs Still Not Right for Most Businesses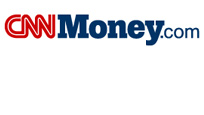 If you have a small business and are thinking of migrating your operating systems to Mac, you may want to read this first. Jonathan Blum—CNNMoney Tech guru—ordered up an iMac to see how it would fare with his small business. With reports that iMacs were the best on the market and significantly cheaper than a PC counterpart for some businesses, Blum was willing to give it a try.

While in some instances the Apple was faster, Blum reports that in most cases it was just too difficult to get the business
applications to work smoothly. Blum and his assistants had a hard time synching their non-Apple devices, such as a Blackberry, with the Mac. Another problem was that the desktop (once you got it turned on...apparently the power button is "hidden") is divided into quadrants that extend beyond the screen edge and require some complex commands in order to slide from one to another. Overall, Blum seems to think that switching to a Mac probably isn't for every small business. It's true that Leopard (the latest Mac OS) does take some getting used to. But for a tech guru, you'd think he could navigate with a bit less, well, whining. Of course, as a business running on Mac, we might be a little biased...


What do you think, business owners? Is integration easier than we're being lead to believe, or is Blum's review spot on?
Posted: 5/30/08