News
The latest news on this change — carefully culled from the world wide web by our change agents. They do the surfing, so you don't have to!
Tropical Storm Gustav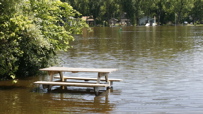 Tropical Storm Gustav has been pounding the Caribbean and forecasters say it could be headed towards the US, impacting states from Florida to Louisiana. When a big storm like this is brewing you might just want to cross your fingers and hope it
passes you by. However, we now know that even if you only have a slight possibility of being hit it can't hurt to be prepared.

Louisiana's Governor Bobby Jindal summed up the situation best: "We all hope this will be a false alarm," he told reporters. "Now
would be a good time, however, for families to review their evacuation plans."

Do you live in any of the potentially affected areas? If so, do you know what your evacuation plan is? Even if this storm passes you by (and we hope it does!) take this as an opportunity to put a plan together and to purchase the supplies you will need in case of an emergency. If you're not sure where to start check out the Red Cross web site; they have a fun flash animation of the ABC's of hurricane preparedness and lots of other useful tips.
While preparation is, of course, not insurance against a natural disaster, it can mitigate the challenges anyone will face during and after a storm of this projected magnitude. Our thoughts are with those who've already been impacted, and with those who face uncertainty as the storm draws nearer. [CNN]
Posted: 8/28/08