News
The latest news on this change — carefully culled from the world wide web by our change agents. They do the surfing, so you don't have to!
An Open-and-Shut Case?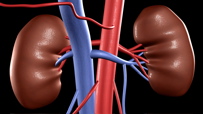 Doctors must have a sense of humor to envision new ways of retrieving organs. This one's a real dilly. U. S. surgeons have removed a kidney through a vagina.

Well, whatever…. Just click.
Posted: 2/4/09