News
The latest news on this change — carefully culled from the world wide web by our change agents. They do the surfing, so you don't have to!
So You Think You Can Lead?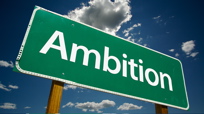 Imagine you've just been hired for a new job as the CEO for a huge multi-faceted company. It pays fairly well, your housing is covered and you and your family will have access to the best health care the country has to offer. In addition, you'll have your own cook, hairdresser and security staff. The job will entail travel to far-flung and exotic locales as well as meetings with some of the world's most influential people in your field.

There's just one little catch. The company you're about to take over is on the brink of a financial meltdown due to accounting errors and at the risk of losing its long-standing reputation for excellence among its peers. There's also the matter of some hostile companies you've been intervening with overseas. When you take over as CEO your first few years are basically going to be clean-up duty as you deal with millions of angry and frustrated customers who want their old company back.

Is this a new job you'd be willing to take? If you're like presidential candidates John McCain and Barack Obama and are up for a monumental challenge, then perhaps your answer is yes. According to a USA Today poll, 44% of respondents say the new president will face the most serious challenges of anyone in his position over the last 50 years. But that doesn't mean it will impossible to meet these challenges.

If you're taking the helm of a possibly sinking ship—or just having a hard time getting the hang of a new job—take some hints from the candidates. Surround yourself with advisers you can trust, have confidence in yourself and your product, and fasten your seatbelt for a bumpy but exciting ride.
Posted: 10/15/08