News
The latest news on this change — carefully culled from the world wide web by our change agents. They do the surfing, so you don't have to!
Thud!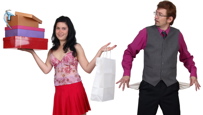 Here we go. Let's poke a little fun at the current economic mess we're in. (Not much—just a little OK?—while hoping for better days ahead.)

We like this investment editorial, because it acknowledges that government experts are stymied. (We love that word. It reminds us of The Little Rascals.) And there's that term, "toxic-paper," too: Useful it is. So everyone's stumped. Sooner or later someone will figure out the mess if s/he's an expert in "market structure and theory."

It sounds like we need someone who can see all the way down to the bottom of the mess. Anyone out there with x-ray vision?
Posted: 2/18/09