News
The latest news on this change — carefully culled from the world wide web by our change agents. They do the surfing, so you don't have to!
Some Starbucks Brew Final Cups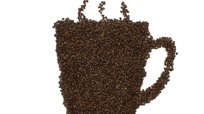 In an effort to cut costs and improve their sagging business from the economic downturn, Starbucks will be closing 600 stores—up from the estimated 100 at the beginning of the year. The coffee retailer is one of the fastest growing middle-sized companies.

Admittedly, we didn't see this coming—it's tempting to stop and get a cup (or two) when you pass so many on the way to work. Maybe that's the problem, and perhaps this is just what the doctor ordered for reducing some of your debt.
Consumers have caught on to embracing frugal spending, because Starbucks' high prices for one cup just can't compete with a can of Folgers—which makes several cups for cheaper. Of course, David Bach's famed latte factor may also be at play...

Are you worried that Starbucks is closing so many of its doors? What do you think this says about the economy? [USA Today]
Posted: 7/2/08