News
The latest news on this change — carefully culled from the world wide web by our change agents. They do the surfing, so you don't have to!
Beware Credit Repair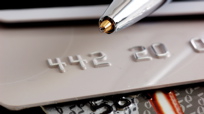 Let's face it, sometimes we all need a little help. And when it comes to our credit, we're not always sure where to turn.
There are lots of people out there who want to help you, but a few also will do anything to make a buck off your fear and insecurity. Knowing whom to trust comes down to knowing your rights, as well as the rules of the credit repair game.

How to recognize a credit repair scam:

You're asked to pay before the company has done anything. A legitimate credit repair company cannot charge you until they have completed their services according to the Credit Repair Organizations Act.

The company recommends you NOT contact the credit bureaus directly (BIG red flag!!)

You are asked to commit fraud or illegal activities.

Sounds like most of what a legitimate credit repair company can do, you can do for yourself. You are entitled to a free copy of your credit report every year and you can dispute any inaccurate information yourself for free--don't pay someone to do that for you. If you really do need some help getting started, several legitimate companies offer credit counseling which can help get your finances on track, and that may be worth the fee for many people.

If you've used credit counseling with success, or have a story that could help our community, please share it in the comments!
Posted: 10/29/08