News
The latest news on this change — carefully culled from the world wide web by our change agents. They do the surfing, so you don't have to!
Why Do You Love Change?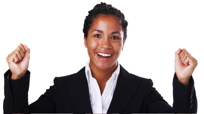 We tend to get a little wistful and nostalgic this time of year, thinking back on what's been. That's the great thing about change, as we see it—you can look back and really think about how far you've come! For some of us, it's been a rough one. There have been changes to relationships, unexpected moves, losses of loved ones and career challenges galore. But rather than dwell on what scares us, let's look at the upside. It certainly makes change easier when you try to regard it positively!

What do you love about change? Is it the way it reveals a strength you didn't know you had? Is it the fun of an unexpected adventure? Tell us what change brings into your life that's good, real, strong and true. We'd love to hear all about it...and we promise to share a little more of our own positive experiences with you, too!
Posted: 12/3/08