News
The latest news on this change — carefully culled from the world wide web by our change agents. They do the surfing, so you don't have to!
Rock the Youth Vote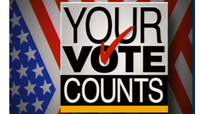 At Manhattan's Hunter Science High School, teacher Kevin Froner is showing his students that change is possible, no matter what your age is.

He started the Youth Vote Project, an organization aimed at getting every high school senior in the country registered to vote. His students called every high school in a number of swing states across the country to get all their 18-year-olds registered. "Student voter registration is so critical," Froner says. "A vote equals a voice, which is why I started the Youth Vote Project—I want every young person to have a voice."

Knowing that the youth vote could be a big decider in this election, Froner and his students have now turned to YouTube to remind kids that just because they're registered doesn't mean their work is over! They created this video, titled "Why Vote?" and hope to get it out to millions across the country.

But this video is just the first step, Froner says. "The long-term goals are a country fully registered and voting and a government that truly represents the people."

Take a look at the video and let us know what you think!
Posted: 10/16/08