News
The latest news on this change — carefully culled from the world wide web by our change agents. They do the surfing, so you don't have to!
Richard Parsons to Become Chairman at Citigroup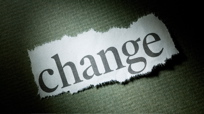 Change seems to be coming at us from all directions this week. Citigroup, Inc. announced Wednesday that Richard Parsons will take over as chairman. He was also an advisor on President Obama's transition team. Citigroup's shares rose 31% on Wednesday.
We call Richard Parsons a friend of the family. You may enjoy Ariane's great March 2008 interview with him. In this episode of Change Nation, Parsons talks about life after running a major media company, AOL Time Warner, and how he deals with change. His interview is worth bookmarking.
Posted: 1/22/09