News
The latest news on this change — carefully culled from the world wide web by our change agents. They do the surfing, so you don't have to!
Obama's First 30 Days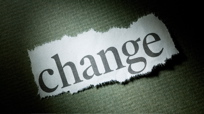 As you may expect, we notice when someone of like mind to us uses a month as a measuring post. But when they describe that month in terms of 30 days, we're positively thrilled to the tips of our collective toes. We understand their language from the start.

On that note, here's a post from a friend of spirit, so to speak, The LiberalOC.com. You'll see a list culled from a couple of sources, Rachel Maddow—whom we adore—as the first one.

These days it's interesting to read a list presented without judgment or wonky analysis. If you want details, you may follow the links for a story about any of the 17 items.
Posted: 3/12/09