News
The latest news on this change — carefully culled from the world wide web by our change agents. They do the surfing, so you don't have to!
Fix Your City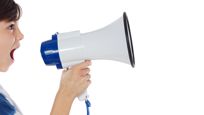 Politicians aren't the only ones who can make changes.

If you find yourself complaining about the torn up, pothole-ridden streets, lack of reliable public transportation or the rising crime rate and increase in homelessness, it might be time you got up and did something about it.

Time Out New York suggested action to local readers this week—getting out there and trying to change the problems with the transit system, overdevelopment, pollution and the homeless. Those are arguably some of the city's biggest issues.

New Yorkers are already a pretty vocal group—we've had our say on rising costs of public transit, rent hikes, the building of the Atlantic Yards and more. What is going on in your city that you would want to see changed? Look for community boards, town hall meetings and other hearings that are open to the public so you can become more informed on the subjects and express your opinions to a listening audience. If you don't have that much time on your hands, you could write a letter to your local politicians, senators and newspapers.

Have you ever volunteered or worked for an organization to benefit your neighborhood? Did you accomplish what you set out to change? Tell us your story!
Posted: 7/20/08