News
The latest news on this change — carefully culled from the world wide web by our change agents. They do the surfing, so you don't have to!
Relating to Job Loss, Who Worries about What?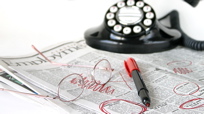 Edward Jones, the financial-services firm, commissioned a general survey of many different groups of people to find out their job-loss fears in the current economic climate. The results are pretty interesting because the survey covers gender splits, age differences and ethnicity among other factors.

Unemployment tops the list for both females and males. Ah, togetherness. After that, there are differences. And, as usual, the spice is in the difference. Enjoy the read from Pacific Business News. See if you fit the survey results.
Posted: 3/6/09