News
The latest news on this change — carefully culled from the world wide web by our change agents. They do the surfing, so you don't have to!
Politics, Anxiety, Disappointment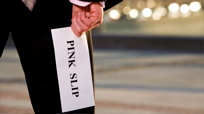 We've been watching the sideshows in Congress on the stimulus package. It's hard for everyone and her sister not to have an opinion on this issue. Today one of our favorite columnists, Betty Winston Baye, writes hers.

"Come on, people."

She's right. After all, we got ourselves a story here full of politics, anxiety, and disappointment. And most of it is because of bad behavior and jockeying for position in 2010. Political shenanigans again? You betcha.

It's a centrist's dilemma. Keep "comforting the comfortable" as Paul Krugman says. It's weakening the help we need now.

Well, fools rush in as they used to say. Obama, Baye writes, is no fool. And neither are you, Betty. You're right. The American people will quickly figure out who are the fools.

Way to Go, Betty.
Posted: 2/12/09