News
The latest news on this change — carefully culled from the world wide web by our change agents. They do the surfing, so you don't have to!
Spiritual Uplift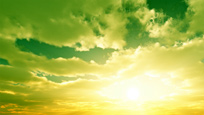 Every so often we like to see what uplifting sites are available on the web for those moments in the day when we need a short break for spiritual centering.

The other day we stumbled on the Spiritual Living Network. It's a pleasant site with forums, chat, and among other things, articles. We'll keep it as a resource to return to as we need to. It's comforting to see sites that emphasize the oneness among the multitude of paths we take as spiritual human beings.
Posted: 2/9/09