News
The latest news on this change — carefully culled from the world wide web by our change agents. They do the surfing, so you don't have to!
Finding Compassion in Religion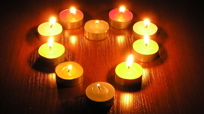 It would be nice to think that all religious matters were peaceful and holy. But take a look at the news or slip into any religious culture, and you will sometime find a bit of small-mindedness. That's because, according to experts, religion has a history of intolerance. But the promising factor is that every religion also has built-in principles for defeating intolerance.

In a new effort called "The Charter for Compassion," religious leaders and followers of all sorts are joining together to help people tap into those principles and build a more peaceful global community. The charter even released a video to help explain their purpose.

"Compassion is at the heart of every religion," says one speaker on the video. "And religion, when it's done in a healthy way, should enhance that."

The premise of this movement is to follow the Golden Rule—do unto others as you wish to see done unto yourself. Following such ways of living will in turn help anyone to live more spiritually.

We want to know: How have you learned to find compassion within your religion? Do you live by the Golden Rule?
Posted: 11/18/08