News
The latest news on this change — carefully culled from the world wide web by our change agents. They do the surfing, so you don't have to!
Do You Believe In Ghosts?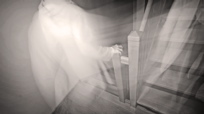 Some call them ghosts, others call them spirits. With Halloween coming up on Friday and the popular Dia de los Muertos celebration in Mexico over the weekend, surely the thought of coming into contact with a spirit has crossed your mind.

A recent Associated Press poll found that nearly one-third of American believe in ghosts, but not necessarily of the Casper variety. Many believe that these are spirits or souls with unfinished business or a message to pass on, and many believe that coming into contact with these phantasms can be a great spiritual experience.

Though there is no resesarch to prove the existence of ghosts, the stories of haunted houses and visions of lost loved ones persist. Of course, we here at First30Days don't assume to have all the answers, but we are curious to hear other people's experience.

Have you come into contact with a ghost or a spirit? Did it affect your spirituality in any way?
Posted: 10/29/08