News
The latest news on this change — carefully culled from the world wide web by our change agents. They do the surfing, so you don't have to!
The Local Green Guide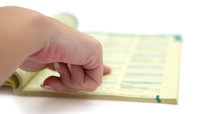 It's true that if we never boarded another airplane or purchased anything that wasn't absolutely necessary that our carbon footprint would be reduced. But most of us will not be able to adhere to such an extreme way of living, so the next best thing is to reduce our environmental impact in a more moderate manner. If travel and shopping are in the future, what is the best way to go about each?

Plenty Magazine rounds up venues, including restaurants, lodging and shops in a guide that supports local travel as well as the going green mentality. The list goes state by state, pointing out, for instance, an eco resort in Alaska, a recycled tote bag purveyor in Alabama, a local organic café in Massachusetts and a mint farm in Michigan.

As many of the locations will not be on your go-to list for the summer, check out the shops that also have online presences. If you're looking for a "green gift," you may find some new outlets that cater to your eco-conscious needs. Do you recommend any "green" places in your own city or town?
Posted: 7/28/08