News
The latest news on this change — carefully culled from the world wide web by our change agents. They do the surfing, so you don't have to!
Sustainable Change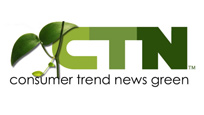 "I am only one, but still I am one. I cannot do everything, but still I can do something; and because I cannot do everything, I will not refuse to do something that I can do."-Helen Keller
If we're going to pick up a mantra around going green, this one might be it. It sums up our philosophy about this change pretty nicely...you, the individual, can do at least one thing to be more eco-friendly.
If you've ever felt overwhelmed by global warming, landfills brimming over with plastic or the challenge between eating locally vs. organically, welcome to the club. With green being more of a buzzword than a lifestyle sometimes, it's no wonder you'd rather just keep doing things the old way.
But as Ariane told CTN Green recently, going green really does start with small changes. The lighbulbs in your apartment. Drinking from a glass or portable, reuseable bottle instead of plastic bottles. Bringing a cloth bag to the grocery store. These are small, real steps that anyone can take, that don't cost an arm and a leg and that make lasting change. And if you want more to do, there's plenty! After you've finished our article in CTN Green, read the rest of the magazine and take a deeper look around the site. It's one of our new favorites that proves you can go green and still live the life you love.
Tell us how you're keeping up with caring for the earth, especially during the holiday season. Are you giving eco-friendly gifts? Traveling less? Foregoing wrapping paper (or at least recycling)? We want to know!
Posted: 11/20/08