News
The latest news on this change — carefully culled from the world wide web by our change agents. They do the surfing, so you don't have to!
Run Lizard Run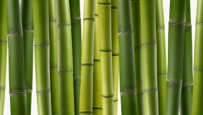 It seems we just can't depend on anything to stay put these days. Our keys get up and walk away. Our neighbors move without saying goodbye to us. But, we don't have this problem.
Now—evolutionarily speaking—lizards in Arkansas may have to evolve some longer legs to save themselves from pesky fire ants.

One thing's for certain. The world keeps turning in many senses of the word. Change comes to all creatures on the planet. So, maybe our financial woes really aren't all that important in the very long run.
Posted: 1/27/09