News
The latest news on this change — carefully culled from the world wide web by our change agents. They do the surfing, so you don't have to!
No A/C? No Problem!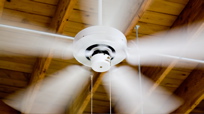 If you live in any part of the world where "hot summer" is redundant, your day probably involves hopping between air conditioned places. If you aren't leaving it on at home all day, the first thing you do upon arriving home is crank the A/C up and idle in front of it for a few minutes. Your worst summer nightmare? It breaks on a week where the thermometer pushes 90 degrees every single day.

But, guess what? Modern air conditioners as we know them today have been around for fewer than 100 years. Even factoring in slight temperature increases from global warming and inner-city pollution, people survived without A/C for quite a long time. The benefits are obvious (it's comfortable!), but the negatives are easily ignored: It's bad for the environment and hardly supports a "going green" lifestyle.

Apartment Therapy Re-Nest rounds up a few ideas for withstanding the summer heat without the aid of an air conditioner. You'd be surprised how cool a house can stay with all of the windows opened and a few fans going. Draw the shades to prevent intense sunlight from entering and turn off any appliances you aren't using. For the complete list, visit Re-Nest.

What about you? Have you forgone air conditioning for the sake of the environment...or your wallet? Do you have other tips for staying cool?
Posted: 7/17/08