News
The latest news on this change — carefully culled from the world wide web by our change agents. They do the surfing, so you don't have to!
The Multitasking Myth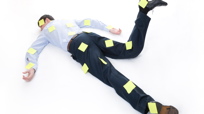 Raise your hand if you consider yourself to be a multitasker. Anyone? Most of us probably think we are multitaskers, adept at handling many tasks simultaneously with the general goal of accomplishing as much as possible in as little time as possible. We probably even believe it's necessary to some extent for getting organized. But what if someone were to tell you that the very idea of multitasking doesn't even exist? There's no such thing!

43 Folders is "Merlin Mann's family of web sites about stuff like personal productivity, life hacks, and simple ways to make your life a little better." Mann recently posted the following quote from a comment: "Multitasking is the art of distracting yourself from two things you'd rather not be doing by doing them simultaneously."

But Mann doesn't believe multitasking is possible because you can't really physically do several tasks at the same time; rather, some people are just good at switching gears and directing their attention to the next task in a small span of time. Listen to his 2-minute podcast on the site for more elaboration and let us know what you think in the comments. Is multitasking a myth?

Posted: 8/29/08